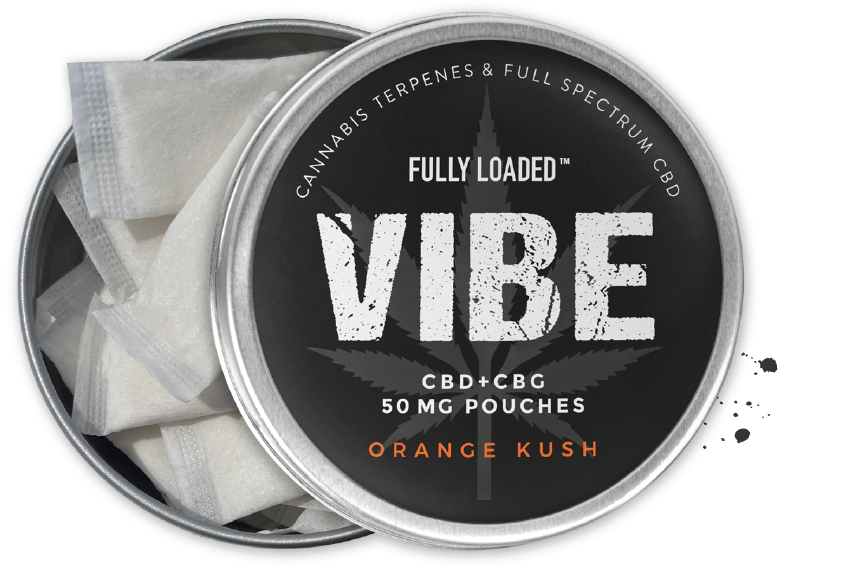 VIBE helps you boost relaxation, feel relief from pain and enhance your focus. Its cannabis Terpenes provide that distinct aroma and flavor you won't find anywhere else.
Proprietary Blend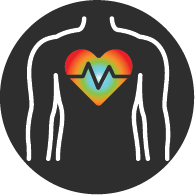 CBD (Cannabidiol)
Pain Relief, Anxiety, Depression Reduction, Acne Treatment, Neuroprotective Effects, Heart Health
CBG (Cannabigerol)
Pain Relief, Neuroprotective Effects, Anti-inflammatory Effects, Glaucoma Treatment, Cancer Treatment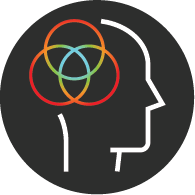 Cannabis-Derived Terpenes
Pain Relief, Anti-inflammatory Effects, Anxiety Reduction, Antioxidant properties, Antimicrobial Effects
There is No Comparison
10MG CBD
Isolate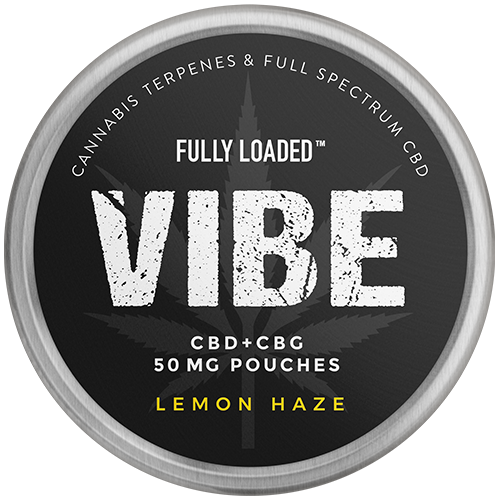 40MG CBD
10MG CBG
Water Soluble
Cannabis Hemp
Derived Terpenes
2 Amazingly Authentic Flavors
VIBE uses hemp-derived terpenes that provide the smell and taste you love, while maximizing the entourage effect, and provide superior health benefits compared to other plant-derived terpenes.
Suggested Use
Place one pouch between your lip and gum
Hold it with your tongue for a few seconds
Leave it in for 20-30 minutes up to 10 times/day

Other Fully Loaded Products
ALPHA Nootropic Pouches

Boost calm, memory and focus every day
Proprietary blend of nootropics to boost your brain, ease anxiety and curb cravings
3 excellent flavors
Effective nicotine replacement pouch

(Link will take you to new site)

Shop ALPHA Nootropics

ALPHA Fuel Nootropic Energy Pouches

Energy, focus and brain function to fuel your day
Proprietary blend of 50mg of caffeine and nootropics in every pouch
3 amazing flavors
Forget coffee and energy drinks
Effective energy on the go!

(Link will take you to new site)

Shop ALPHA Nootropic Pouches